COVER ART FOR JABRIL!!
Is this terrific or what? The artist of both my covers is Patricia Lazarus and they're gorgeous. Click on the JABRIL page above for a very brief synopsis of JABRIL. But for the record, unlike the charismatic and beautiful RAPHAEL, JABRIL is a very bad guy — and I think that's reflected wonderfully in this cover.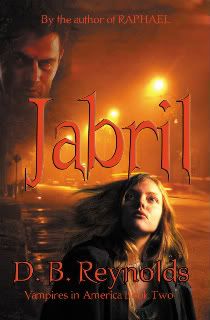 I can hardly wait for July!! LOL
DBR
Creepy Fact for Today: A cockroach can live several weeks with its head cut off – it dies from starvation!